Last Updated on 11th of February 2019
The internet is filled with millions and billions of websites which makes our daily work accessible and sometimes we use websites for entertainment purpose.
We use different websites for different work and there are also many garbage websites which are not useful for us.
Today in this article we will discuss #7 amazing and interesting websites which are very useful for us from different aspects and if you are daily internet users so you can check out these websites.
These websites are very useful whether it is about pranking, learning, work, wash timing, cooking, etc. after checking from different aspects I found these 7 websites for which you are very thankful of me.
Hacker typer is a pranking website. In this website, you just need to type randomly anything and output on screen is completely different: on the screen, you'll get the hacking codes which are very difficult to learn, show your friends that you know hacking and your friend will be surprised.
Steps to do:-
Step 1) Go to the link by clicking here
Step 2) Now you are on the hackertyper.com website.
Step 3) Now type randomly anything on your keyboard and the website acts in such a way that you are typing hacking codes by showing codes on your screen.
2) Flight aware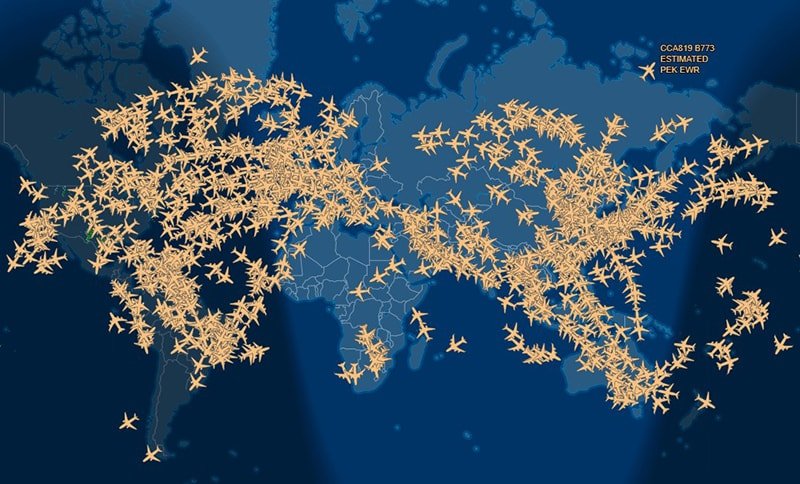 You can use this website for time-pass a useful website in which you will get the details of any airplane and you can also track airplanes live across the world.
This will also help you to track the airplane in which your relatives are friends are traveling.
Steps to do:-
Step 1) Go to the website live tracking feature section by clicking here.
Step 2) Now you are Andhra live tracking section of FlightAware.
Step 3) Now you can your desired airplane.
3) Account killer
When you create an account on Google, Facebook, Skype, etc they don't allow you to delete your account and they track you even you are logged out which interrupt your privacy by using account killer you can delete your account on Google, Facebook, Skype, etc which will maintain your privacy.
Steps to do:-
Step 1) Go to the website by clicking here
Step 2) Now you are on killer.com.
Step 3) Choose the website from where do you want to delete your account.
Step 4) Now you can go ahead by using your common tech sense
4) W3Schools
W3schools.com is an educational website which will help you to learn web designing free of cost online, this will help you to learn web designing easily by doing different exercises and practical here free of cost which is a very good one because many coaching centers of colleges are charging up to $1500 to teach web designing.
You can also get a certificate by giving some money here which costs very little.
In fact, from here I learned HTML, CSS, JavaScript, PHP, Python and much more but I don't get a certificate because there is no need for that one.
Steps to do:-
Step 1) Go to the website by clicking here
step 2) Choose the language you wanted to learn
Step 3) Learn everything here in a great UI practical.
Step 4) Complete exercises and complete your course.
5) 10 minutes mail
10 minutes mail allows you to get a mail account for 10 minutes can use for different purposes like protecting your privacy, hacking, etc. the given mail account from the website is only valid for 10 minutes after that, it will delete automatically. so do your work fastly using 10 minutes mail.
Steps to do:-
step 1) Go to the website by clicking here
step 2) Now you are on 10minutesmail.com
Step 3) Now you will get account valid for 10 minutes
6) Supercook
Supercup is one of them across the internet creative innovation in which you have to just pick some product for vegetables which are available in your home and then supercook will suggest you the recipes which can we cook from your given ingredients.
what an amazing invention isn't it.
steps to do:-
Step 1) Go to the website by clicking here
Step 2) Choose the ingredients from the sidebar
Step 3) Now Supercook will suggest your recipes.
7) Dictionary.io
This is an amazing website for those people like me who type long articles and document and by using dictionary.io you can type your long articles and documents via your voice.
In fact, for 3 months I am also using this website for typing it is totally different from other transcribe websites because it is completely free, great voice capturing programme, AI and much more.
Even you can type in various languages.
Steps to do:-
Step 1) Go to the link by clicking here
Step 2) Click on launch dictation
Step 3) Now select language from the sidebar menu
Step 4) Type via voice
Read also:-
TODAY'S BEST OFFER, ONLY FOR YOU
Note: To get discount use the promocodes below the Discount number